Our Advanced Technology
Learn about the technology we use in our office to care for your eyes.
At Nice Eye Care we incorporate computerized technology to assist in the evaluation of spectacle prescriptions, peripheral vision, and eye health. Computerized examination instruments are used to supplement rather than replace personalized care.
Optomap® Retinal Exam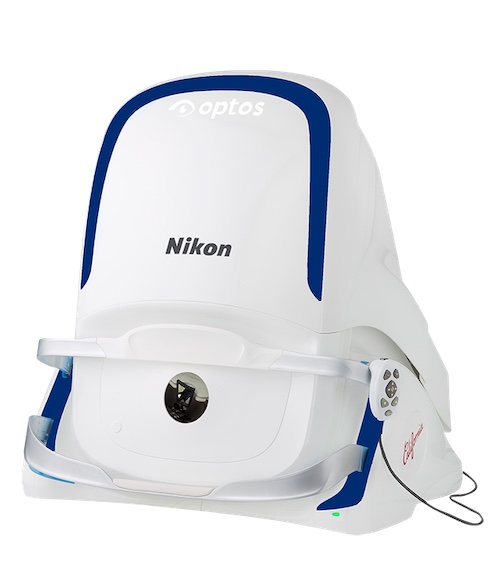 Annual eye exams are vital to maintaining your vision and overall health. We offer the Optomap® Retinal Exam which produces an image that is as unique as your fingerprint and provides us with a wide view to look at the health of your retina when dilation is not possible.
Often, eye diseases do not have significant symptoms and can go unnoticed threatening our sight. Optomap® testing allows earlier detection of macular degeneration, glaucoma, retinal tears or detachments and eye diseases. Earlier detection allows for earlier treatment and preservation of sight.
The Optomap® Retinal Exam is fast, easy, and comfortable for all ages.
---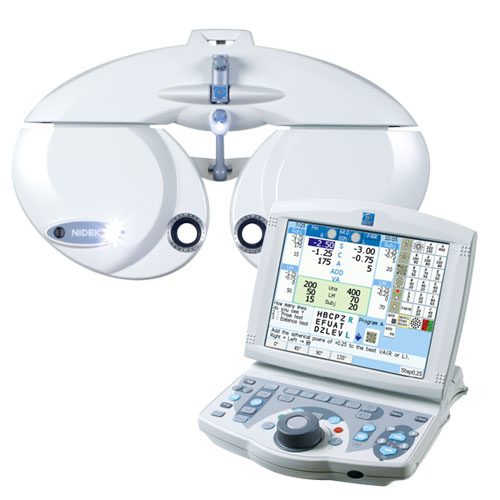 Marco TRS-5100 Refracting System
The very latest in diagnostic equipment, this system allows for faster and more precise measurements of your glasses prescription. Just another way we embrace new technology to provide you with the very best care.
---
Topcon Maestro OCT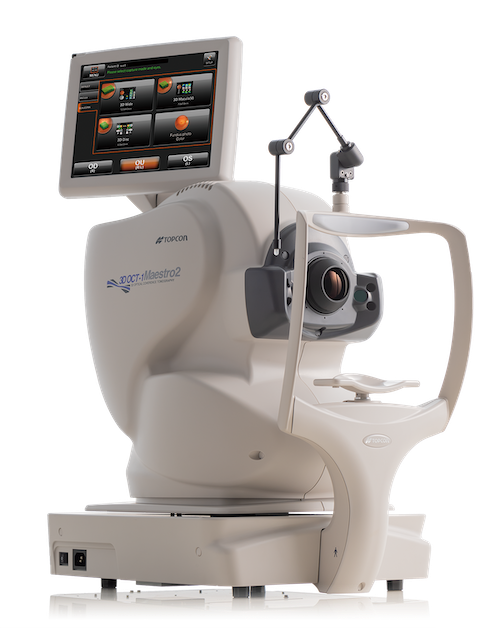 Ocular Coherence Tomography or OCT is an advanced eye scan that allows the doctor to see the different layers which make up the back of the eye. OCT screening can help in early detection and treatment of serious conditions such as glaucoma, diabetes, age-related macular degeneration, vitreous detachments, and more. We offer baseline imaging with OCT for all new patients and can monitor for changes with your annual eye exam. This machine also takes detailed fundus photos of the eye for monitoring your eye health.
---
Humphrey Field Analyzer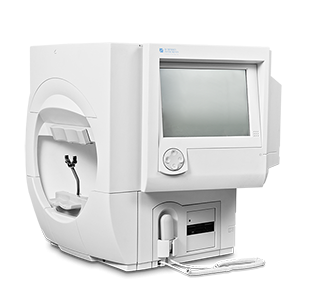 Testing of side/peripheral vision or visual field is essential in detecting and managing glaucoma and neurologic disease. This precise measurement allows for early detection, early treatment, and better outcomes for diseases like glaucoma, history of stroke, headaches, sudden vision loss, and more.
---
Pentacam Corneal Topographer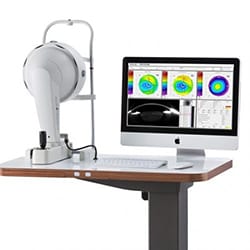 The Pentacam measures the anterior and posterior corneal surfaces which allows for the early detection of corneal changes, monitoring corneal disease and allowing advanced measuring for scleral lenses for the treatment of keratoconus. We offer pentacam screening for all of our contact lens patients as part of their annual evaluation.